Project Description:
Regal Barbers is a high-end barbershop located in the heart of Downtown Vancouver.  Because of the clienteles this business attracts, its website design will need to be simple, professional, and esthetically touching to the target audience, who are lawyers and business professionals in the area.
Juuga Marketing worked closely with graphic designer and website developers to create the classic look and feel of the web user's experience.  After the website has completed, Juuga was in charge to create a Google Adwords campaign
Client Testimonial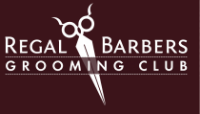 No tags for this post.