Web Marketing: ART VS SCIENCE
Web marketing is a combination of art and science.  The art part comes from the visuals – the branding, the design, and the aesthetics.
The science part depends on the ability for the search engine to index your website.  Through marketing technology we find the right strategy to drive relevant traffic and leads. 
Our Process, aka the Juuga Way
Step 1

DISCOVER THE UNIQUENESS OF YOUR BUSINESS.

What is unique about your business?  By telling a great story your business can relate to your clients or relate to your services or products that you offer to your clients. What is Your Unique Story?

Step 2

GET THE RIGHT STRATEGIES TO CAPTURE SPECIFIC TARGETS

Many businesses jump into web marketing without understanding the strengths or purpose of the tactics they attempt to implement, often trying to do a little bit of everything – which is a huge mistake. If you only have the budget to do a few of the strategies outlined below, it's better to do those few really well than to do all of them poorly.

Step 3

MAKE THE NECESSARY MODIFICATIONS IN KEYWORDS AND CONTENTS.

For all our monthly package subscribers we review our campaigns by checking analytics, website flows, search queries. We make the necessary modifications in keywords and contents.
Strategies We Use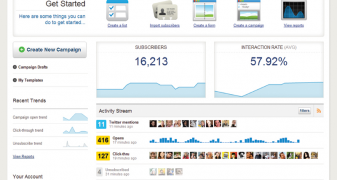 By remaining top-of-mind and reaching out to your customers, email marketing is great at customer retention and brand awareness. Because of the many ways to collect email addresses – by giving away free content, running contests, and engaging on social media – email marketing can also help you generate leads and make initial contact with potential customers.