Web Marketing: ART VS SCIENCE
 
Web marketing is a combination of art and science.  The art part comes from the visuals – the design of the website, the aesthetic the caters to the audience.
The science part, comes from the machine understanding of how Google view your website.  Google had gone through multiple versions of software updates, each update impacted the SEO industry a great deal.  The direction of Google going is towards white hat techniques, ones that encourage genuine interest from legitimate users.
Our Process, aka the Juuga Way
Step 1

DISCOVER THE UNIQUENESS OF YOUR BUSINESS.

What is unique about your business?  By telling a great story your business can relate to your clients or relate to your services or products that you offer to your clients. What is Your Unique Story?

Step 2

GET THE RIGHT STRATEGIES TO CAPTURE SPECIFIC TARGETS

Many businesses jump into web marketing without understanding the strengths or purpose of the tactics they attempt to implement, often trying to do a little bit of everything – which is a huge mistake. If you only have the budget to do a few of the strategies outlined below, it's better to do those few really well than to do all of them poorly.

Step 3

MAKE THE NECESSARY MODIFICATIONS IN KEYWORDS AND CONTENTS.

For all our monthly package subscribers we review our campaigns by checking analytics, website flows, search queries. We make the necessary modifications in keywords and contents.
What does your management fee include?
Custom tailored strategy plan
Landing page creations
Adword management for search and display ads
Bi-weekly review and making minor changes and adjustments to website
Advertisement on other platforms – all track back to your main website
Ready to get started?  Fill out our Initial Consultation Form Now!
Strategies We Use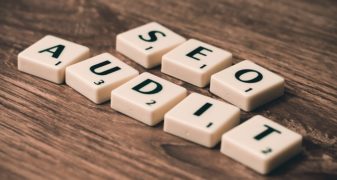 Search Engine Optimization (SEO) is the best organic way to create long term happiness and is the center piece of any internet marketing strategy. Typical SEO efforts will take 4-6 months to achieve. SEO helps direct search engine traffic to websites and is similar to Pay Per Click advertising, except there is no charge for these clicks.